The Mindfulness-Based Stress Reduction 8-Week Course
"Our purpose is to awaken to the illusion of our separateness." – Thich Nhat Hanh
Mindfulness: the intention to pay attention to each and every moment of our life, non-judgmentally. Mindfulness involves purposeful action and focused attention grounded in the current experience and held with a sense of curiosity.
The 8-Week Course is appropriate for individuals who are interested in being an active participant in changing ones health and greater sense of well-being.  It is designed to guide you in becoming familiar on how your mind works.  While "control" is not the goal of Mindfulness Based Stress Reduction (MBSR), you may begin to see that you have more choices of where and how you give your attention.  Participants report living in the present moment and find it easier to plan for the future without living in the future as well as understanding the past without dwelling on the past.  
READ MORE
Next Upcoming Course: Aug 12 – Sep 30, 2019
Next Day Of Mindfulness – Sat, Sep 21, 2019
Classes are held at the Scripps Encinitas Hospital in the Conference Center (please check the calendar) on Mondays from 6:00p-8:30 pm unless otherwise stated.  Bring a yoga mat to each class and wear comfortable clothing in layers. You do not need to take notes. Tea and fruit will be provided.
The All-Day of Mindfulness is usually on a Saturday from 9:00a-4:00p and is held between the 6th and 7th weeks. It is 6 hours allowing you to practice without interruptions or the pulls of everyday life.  After doing your homework for almost 7 weeks, you will be ready for the day.  Bring a lunch and what you need to possibly be outside.  Clear your day – you are not available during those hours.   You can come to any All-Day meditations free as a graduate.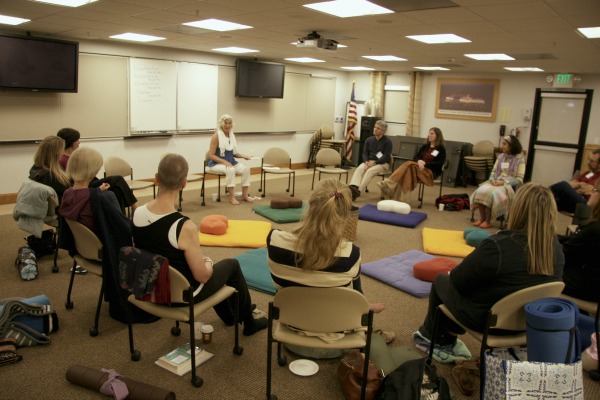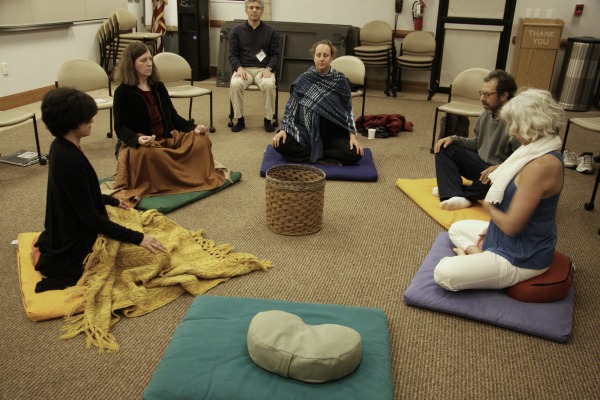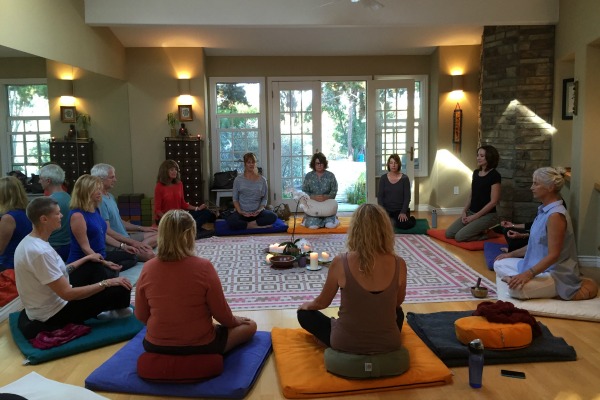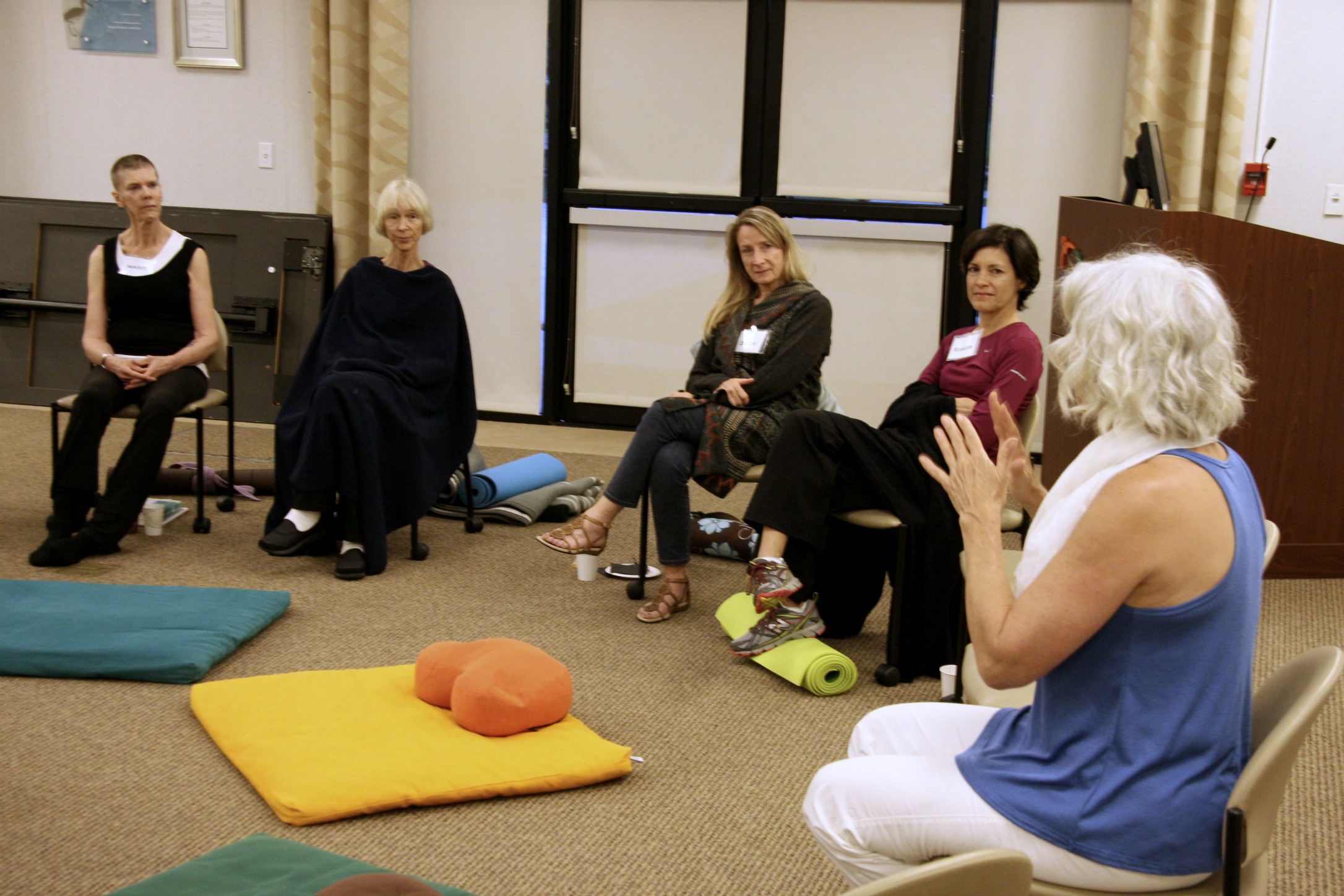 This program is highly structured and experiential.  The practice utilizes meditative disciplines and movement, but extracts the techniques from the cultural and religious settings in which they may have evolved.  The course will guide you through the major techniques with explicit instructions and directions on how to practice them.   It will outline the latest research findings in the field of behavioral medicine as a backdrop for understanding how the practice of mindfulness is related to physiology, psychology and medical well-being.
We will explore what stress is and how our awareness and understanding of it can offer alternatives so that we might manage stress carefully. The program will provide specific information about utilizing mindfulness in a wide variety of situations you find stressful including medical symptoms, emotional pain, panic, anxiety, relationships, time pressures, food stress, work stress, and others.
Finally practical suggestions for maintaining the program as a daily part of life are offered in an effort to promote mindfulness as a perspective on all aspects of daily life.Mindfulness is an active area of research with many studies focusing on the positive structural and functional changes in the brain due to completion of an MBSR program.  Dr. Jon Kabat-Zinn founded the Stress Reduction Program in 1979 and it has been offered around the world since then.
iPhone users please click the mp3 version to save to your device. PC users please use wma versions to save to your device. The orange blocks will play on your device if you have an active internet connection.