Weekly Sangha Meditation in beautiful coastal Encinitas, CA
"Silence is the blended notes of the 10,000 things." -Annie Dillard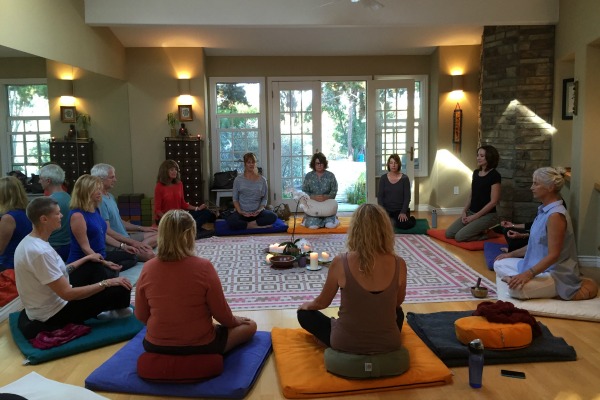 When: Every Thu at 7:00p
What: An ongoing weekly meditation open to the community.  Come and sit together.
How Much: Donation based.
MBSR Encinitas Sangha Meditation gathers once per week, Thursday evenings at 7:00pm at the Canyon Studio (Call for Address). It is an ever-growing and expanding group consisting of those who are interested in meditating with a group, those who have participated in our MBSR course, or those seeking continued teachings on the practice path through the exploration and study of books, texts, sutras and direct experiences.
SANGHA is a Sanskrit or Pali word that translates to mean community or helping friendship with the common goal or vision of cultivating and deepening training and practice. It is the third of the Three Jewels in Buddhism (Buddha, Dharma, Sangha) and is an essential element of sustaining any personal practice, whatever your tradition.