Meet Julie Chippendale
"The breeze at dawn has secrets to tell you. Don't go back to sleep." -Rumi
Julie Lawrence Chippendale, RN, BSN
Julie Chippendale, RN, BSN is a certified yoga instructor and mindfulness teacher in private practice.  She completed the Professional Training Retreat taught by John Kabat-Zinn and staff of the U. Mass Center for Mindfulness in 1994.  The healing arts have been a part of Julie's life since she was small. When her grandmother and best friend grew old and infirm, Julie wanted desperately to help relieve her suffering.
As a young RN, it became apparent that cultivating connection through relationship and touch was a keystone of healing. Julie worked in intensive care and as a neurology and pulmonary specialist.
Julie expanded her education and experience in the healing arts with certification in teaching yoga, partner yoga, massage therapy, hormone yoga therapy and herbal therapy.
She and her husband Tom, a neurologist, completed the Mindfulness Based Stress Reduction training for health professionals by Jon Kabat-Zinn and Saki Santorelli in 1994. They began offering the 8 week course at Scripps Encinitas Hospital for employees and the public in 1996. Although Tom passed away in 2014, Julie continues to offer the course at Scripps Encinitas Hospital.
Helping individuals remember their wholeness through attention practice is a joy and a privilege for Julie.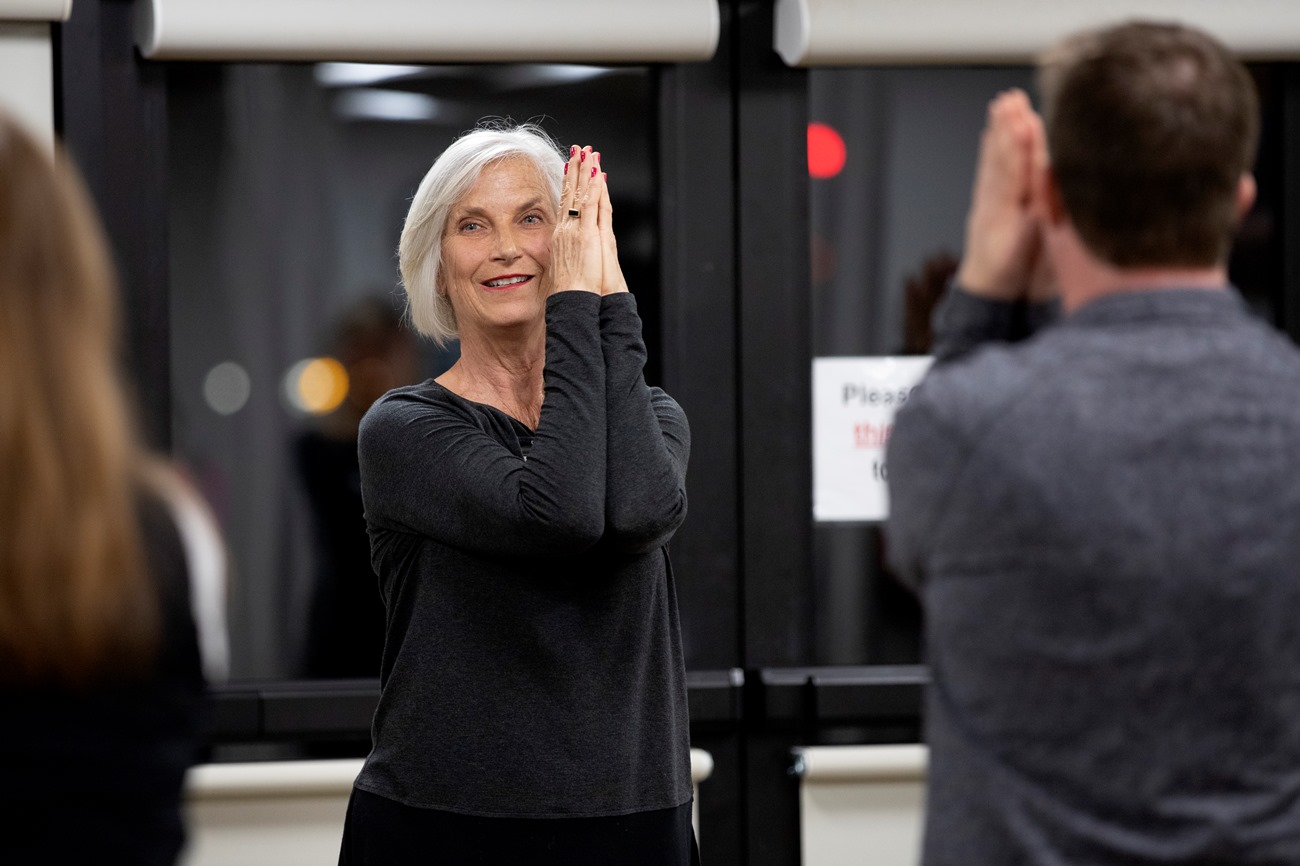 Julie Lawrence Chippendale, RN, BSN
Licensure: CA State RN #285172
BSN Nursing
University of Arizona, 1977
Certified Yoga Instructor
Synergy Yoga, Encinitas, CA 1995
Professional Certification
Mindfulness Based Stress Reduction, 1994
Compassion Fatigue Workshop Leader
Helen Woodward Animal Shelter
Professional Certification
Hormone Yoga Therapy
Yoga Teacher
Grauer School High School PE Program
Certified Massage Therapist
The Living Fit Institute, Encinitas, CA 1997
Healing Touch Certification, Level 1A
Scripps Clinic, La Jolla, CA 1997
Professional Herbalist and Aroma Therapist
Rosemary Gladstone Inst. Encinitas, CA '98-99
Certified Partner Yoga Instructor
Principle Based Partner Yoga, Boulder, CO 2010
Certified Hormone Yoga Therapy Instructor
Dina Rodriguez, Cardiff, CA 2010
Positions:
University of California, Irvine Medical Center,
Neurology Unit, 1977-1978
University of California, Irvine Medical Center,
ICU, 1978-1981
Sharp Memorial Hospital, San Diego, CA,
SICU, 1981-1983
Sharp Memorial Hospital, San Diego, CA,
Clinical Nurse Specialist, Neurology, 1983-1986
Sharp Memorial Hospital, San Diego, CA,
Clinical Nurse Specialist, Pulmonary, 1986-1987
UCSD Medical Center,
Clinical Trials Coordinator, 1987-1988
Neurocare, San Diego, CA,
Nurse Coordinator, 1988-1989
Casa de Los Hermanos Encinitas, CA,
Co-director of Migrant Women and Children services, 1989-1995
Scripps Encinitas Hospital Encinitas, CA,
Mindfulness Based Stress Reduction Instructor, 1996-current
Private practice,
Stress Management, 1996-current
CANYON YOGA STUDIO
Encinitas, CA 92024
Call for Location
760-944-7735
info@mbsrencinitas.com
SCHEDULE
Every Thu at 7:00p – An ongoing weekly meditation open to the community – Donation based. Come and sit together.
Next Full Course:TBD
º Cancelled: Aug 3, 2020
Upcoming Mindfulness All Day:
º Sep 12, 2020